Company philosophy
A Style Innovating Company
---
First of all, we would like to take advantage of this opportunity to thank you all for your cooperation.
Since our establishment in 2001, ENRIX CO., LTD. (referred to as "ENRIX") has been working on the three main business as real estate appraisal, property solutions including building survey, boundary confirmation, title search, due diligence, and property management so far.
The success to keep our company on the right track in today's fast-paced real estate industry is due to the support of all the people involved with us, including our clients, the real estate professionals who guide us, and all those involved with us.
After a 20-year business career, President Ito started ENRIX to pursue a passion for helping others with construction and real estate business area.
Since then, one of the things Ito asks our staffs to have always in mind is that taking notes is must whenever a client meeting is to be held. It is nothing special, however we think that it is very important in business.
Other than an aspect as a memorandum during business negotiation with clients, those memos may sometimes create a new opportunity to make an unexpected success. We believe that there are hidden business ideas in discussions and talks with clients during the meeting to get business referrals.
To put it simply, ENRIX's business is always ready to face with anything that clients want to know about a clue to solve any issues on real estate on their behalf.
We will work together with clients to realize the enhancement of real estate Industry and pursue winning the confidence of clients by developing the provision of a one-stop service for various needs.
We look forward to your continued understanding and support.
Representative Director: Hiroshi Ito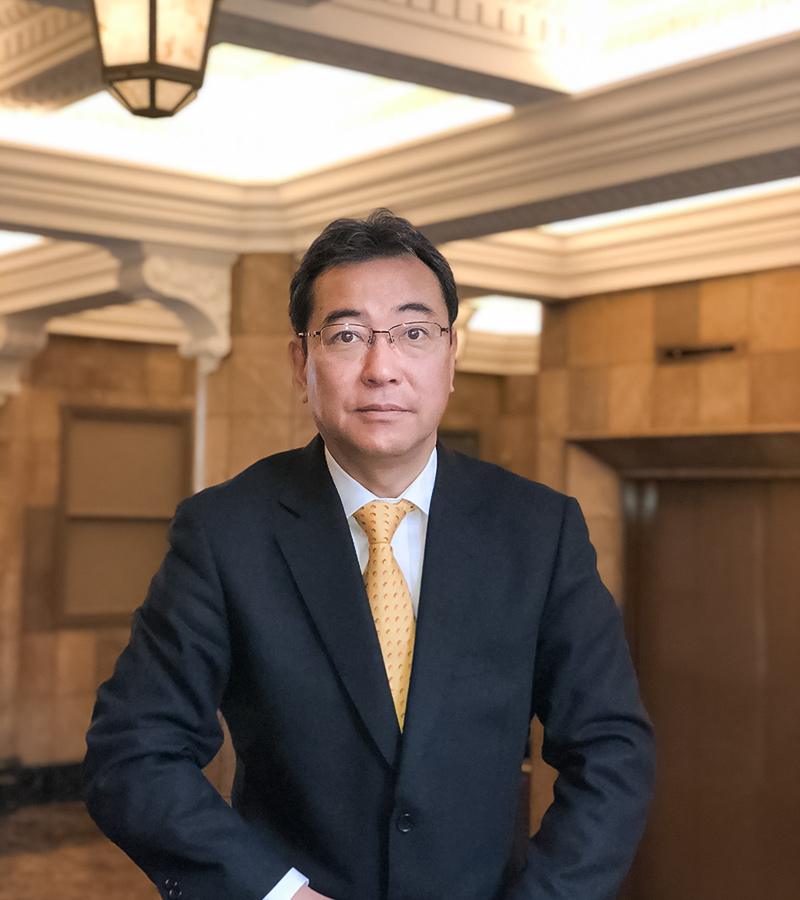 Our Principles
The following principles are our fundamental to creating effective solutions to today's environmental challenges
Teamwork and Collaboration
Proper Communication with clients
Company Profile
Company name
ENRIX CO., LTD.
Services
Real Estate Valuation & Advisory (Registration of Governor of Tokyo (1) No. 2615), Business Solution (Registration of Governor of Tokyo (2) No. 90437 for Real Estate Broker, Registration of Director of Kanto Local Financial Bureau No. 2223 for Type II Financial Instruments Business)
Capital
JPY49 Million
Foundation
April 2001
Representative Director
Hiroshi Ito
Staffs
13
(including 4 licensed real estate appraisers, 8 licensed real estate brokers, 3 licensed building sanitation engineers, 3 building mechanical and electrical engineers (BELCA), 1 land and house surveyor)
Affiliations & Memberships
Member of Japan Association of Real Estate Appraisers, Member of Tokyo Association of Real Estate Appraisers, All Japan Real Estate Association, Building and Equipment Long-life Cycle Association (BELCA)
Office
Nisshokan Bldg 3F, 1-10 Nihonbashi Kabuto-cho, Chuo-ku, Tokyo, 103-0026, Japan
Phone

Solution Services:

+81 3-5614-2009

Valuation Services:

+81 3-5614-2004
Access
Nisshokan Bldg 3F, 1-10 Nihonbashi Kabuto-cho, Chuo-ku, Tokyo, 103-0026, Japan

CONTACT US